The pandemic has put a crimp in our style over the last two years.  Among its victims has been our annual banquet to recognize and celebrate our local servicemembers for their service to our community and the nation.   This year, we think it safe to resume the "Salute to the Troops" Dinner,  an event which is almost as old as LVMAC itself.  The date has been set for May 6 starting at 6 p.m. at the Steel Club in Hellertown.
Serving military members, whether reserve or active component, are our honored guests.  Therefore, as always, they are invited with their spouse to attend free of charge, although they need to register for the dinner.  Otherwise, the "Salute to the Troops" dinner is open to LVMAC's membership and the public — this is community event after all.  See the flyer below for registration instructions or click here to download the form.  We acknowledge that costs have gone up, but you know why.  Do not let this deter you from attending a fine celebration with dinner, music and dancing, and camaraderie among all.  If you know of a serving military member, let him or her know of this event and reach out to us.
We will also be recognizing a member of the armed forces of the United States often overlooked but invaluable to the welfare of this nation: the modern U.S. Coast Guard which was founded as a service in 1915, although its original roots go back to 1790 when the Revenue Cutter Service was first formed, making it the is the oldest continuously operating naval service of the United States.  Appropriately, this year's keynote speaker will be a "Guardian", retired Rear Admiral David W. Kunkel.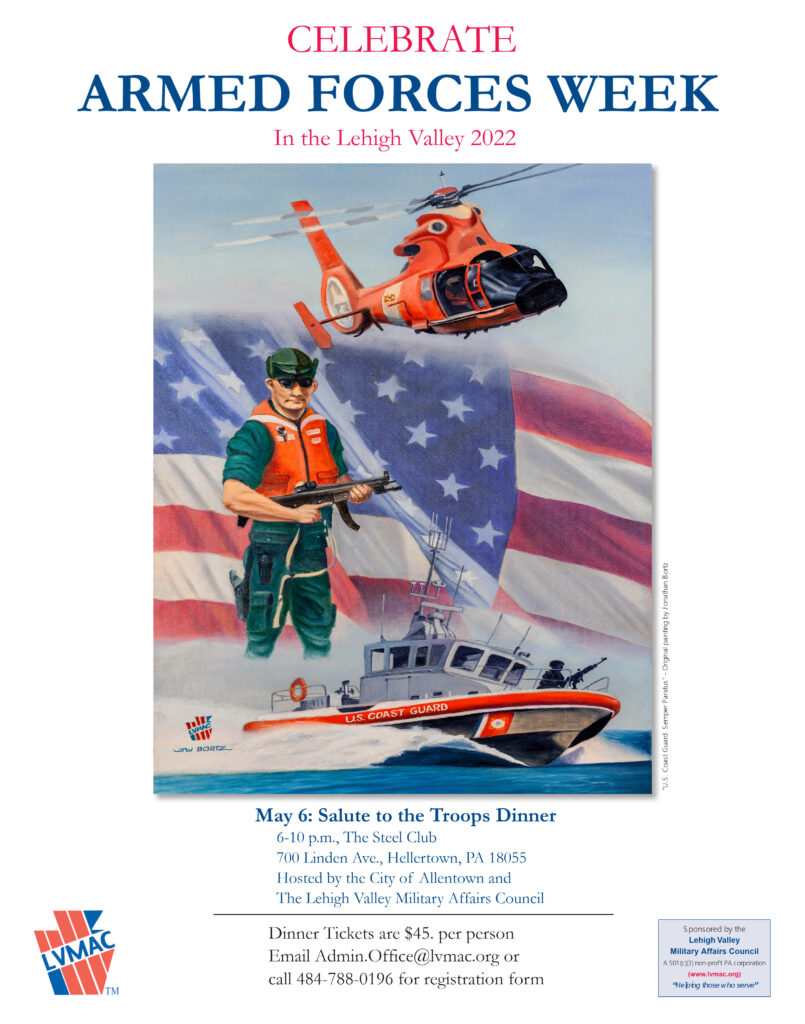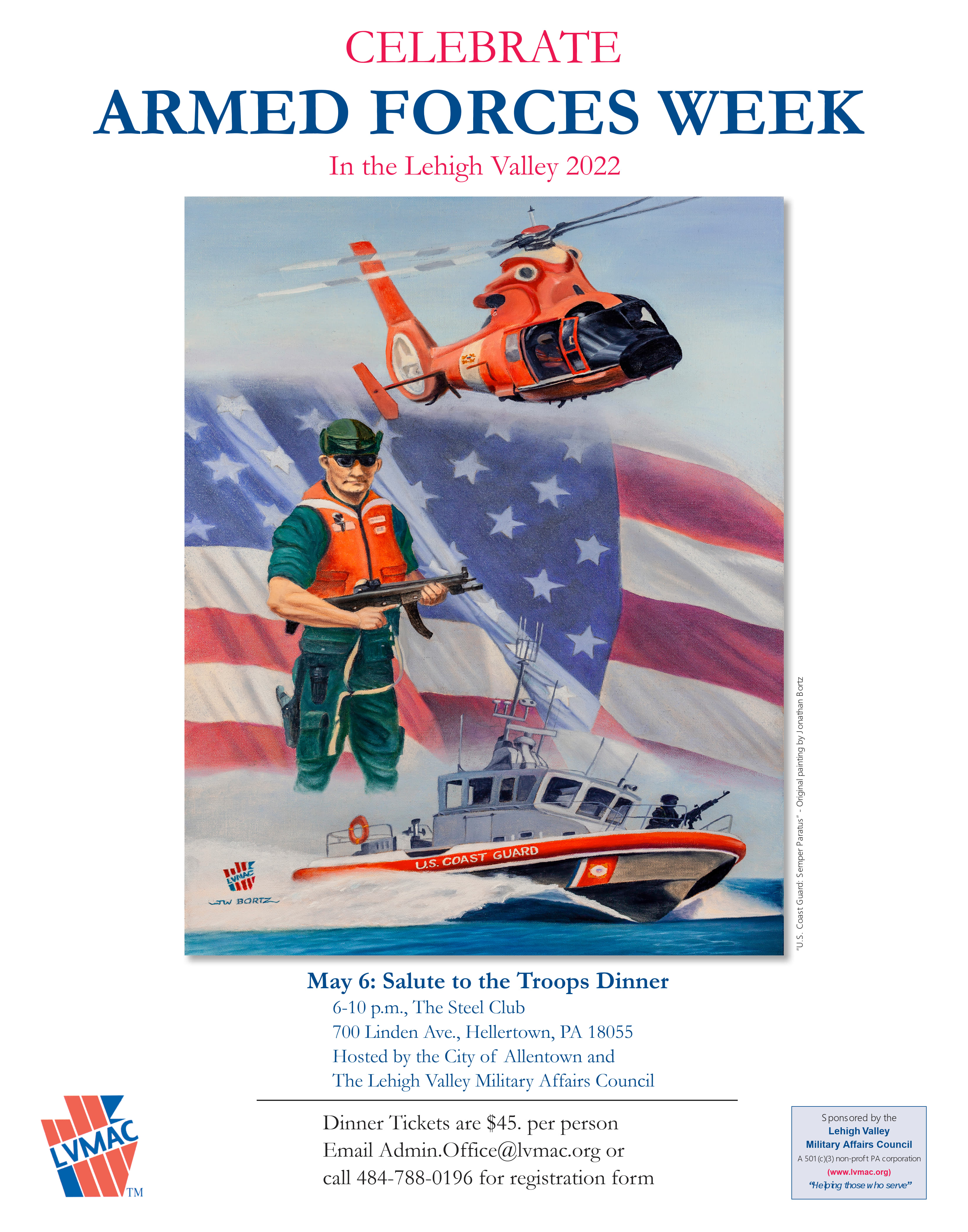 ###
As of 26 March 2022
Updated 30 March 2022: addition of downloadable registration form