LVMAC Tidbit: Crisis Line Adds a "900" Telephone Line
The new, easy to remember number to reach the Veterans Crisis Line starts Saturday, July 16.  Just dial 988 and press 1. Please help spread the word to all military veterans and their friends and families.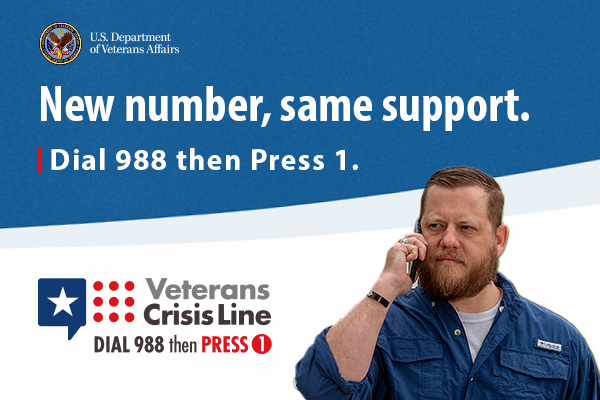 The number is new, but the support is the same.  Part of the National Crisis Line system, the line is open 24/7.  Veterans can still call 1-800-273-8255 and press 1 to reach responders. The new number is shorter and can be saved in phones or memorized.
What does it do?   For more information on this confidential service and how all this works, plus its chat and texting features, .click on https://www.veteranscrisisline.net/.
###
As of 11 July 2022